The outfit is a combination of iconic dress styles worn by the King of Pop.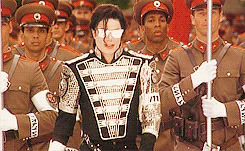 LA Gear commercial, an obvious resemblance.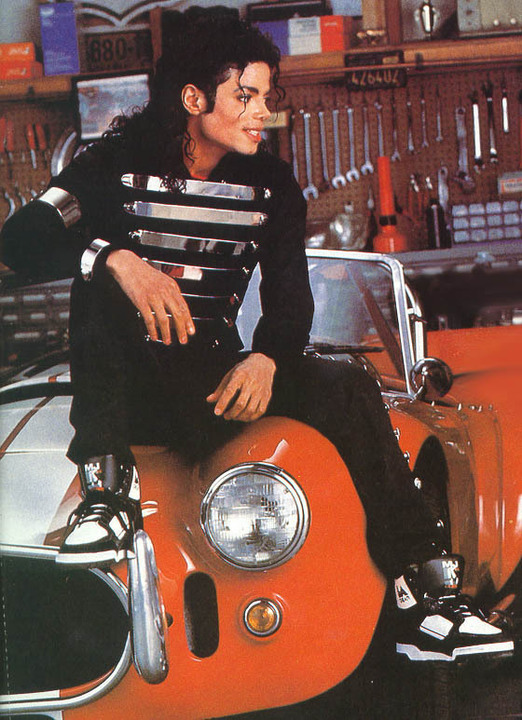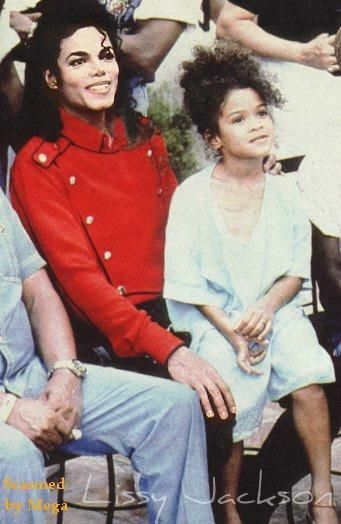 The one wrist band/brace commonly worn during the Dangerous Era, is in itself a variation of the 2 black ones worn in the Bad video and the surgical tape over the hand you can see on Come together.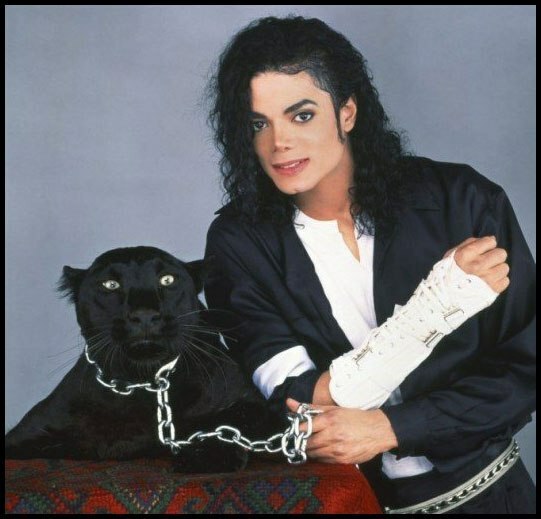 Now it is time to talk about the cut.
One sleeve is shorter than the other, this can be traced to the Dangerous tour outfit which MJ set off the show with.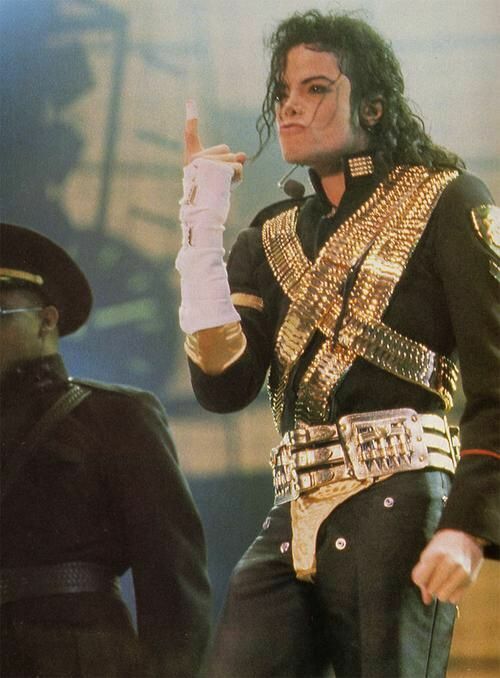 .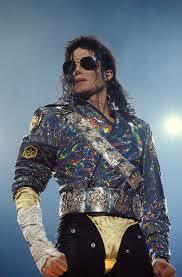 .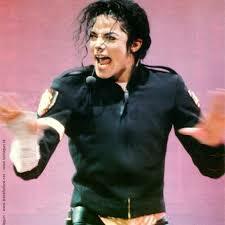 .
Ok, MJ, we get the point.
That in itself is wondersome. Is it just for the wrist band comfort or connected to the rolled-up sleeves MJ was sporting since Thriller... Or maybe it is to compliment his extra short leg-wear, but I am NOT going into that.