Michael Jackson - MIchael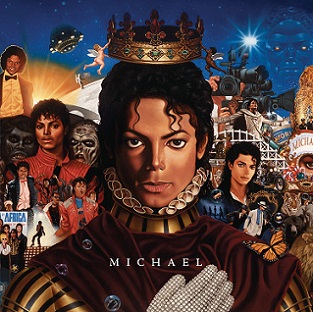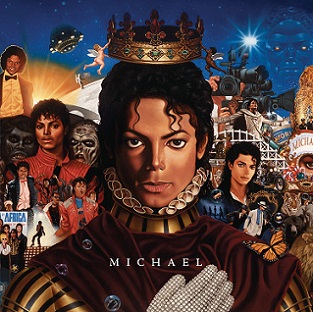 *A handling fee of USD $2.00 per item will be added to your shipping total at checkout.
Released
December 10, 2010
Recorded
1982–2009 (vocals)
2010 (production and mixing)
Length

42

:

13
Label
Producer
Akon
Brad Buxer
Eddie "Angelikson" Cascio
Theron "Neff-U" Feemster
Michael Jackson
Lenny Kravitz
John McClain
Teddy Riley
C. "Tricky" Stewart
Giorgio Tuinfort
Track listing
No.TitleWriter(s)Producer(s)Length
1.
"Hold My Hand" (duet with Akon)

Aliaune Thiam
Giorgio Tuinfort
Claude Kelly

Akon
Tuinfort
Michael Jackson[a]

3:32
2.
"Hollywood Tonight" (spoken bridge by Taryll Jackson)

M. Jackson
Brad Buxer
Teddy Riley (spoken bridge)

M. Jackson
Riley
Theron "Neff-U" Feemster[a]

4:30
3.
"Keep Your Head Up"

M. Jackson
Eddie "Angelikson" Cascio
James Porte

M. Jackson
C. "Tricky" Stewart
Angelikson

4:49
4.
"(I Like) The Way You Love Me"
M. Jackson
4:33
5.
"Monster" (featuring 50 Cent)

M. Jackson
Cascio
Porte
Curtis "50 Cent" Jackson (rap)

M. Jackson
Riley
Angelikson

5:04
6.
"Best of Joy"
M. Jackson
3:02
7.
"Breaking News"

M. Jackson
Riley
Angelikson
Michael LeFevre (voiceovers)

4:14
8.
"(I Can't Make It) Another Day" (featuring Lenny Kravitz)
Kravitz
3:54
9.
"Behind the Mask"

M. Jackson
Ryuichi Sakamoto
Chris Mosdell

5:01
10.
"Much too Soon"
M. Jackson
2:48
Total length:
42:13
Disclaimer of Liability: 
In preparation of this sites, every effort has been made to offer the most current, correct and clearly expressed information possible.  Nevertheless, inadvertent errors in information may occur.  In particular but without limiting anything here, www.jacksonsempire.com disclaims any responsibility for typographical errors and accuracy of the information that may be contained on www.jacksonsempire.com web site. www.jacksonsempire.com also reserves the right to make changes at any time without notice. 
If misleading, inaccurate or otherwise inappropriate information is brought to our attention, a reasonable effort will be made to fix or remove it.  Such concerns should be addressed to us.
Estimated Shipping Disclaimer
Please note that shipping charges are estimated and do not take into account multiple, oversized packages or insurance. We estimate shipping costs in order to keep shipping costs as minimal as possible. Actual shipping charges will be calculated and added when your order is processed. If there is a significant increase in shipping your order will be held and you will be contacted. We apologize in advance for any inconvenience this may cause you.
If the shopping cart failed to properly calculate shipping cost
and your shipping amount was not reflected in your online shopping cart receipt, we will calculate it manually only charging you our actual cost.
If you would like to be notified about the shipping amount before we ship your order, please place a note to notify you in the "Special Instructions / Notes" field during checkout.
This may be due to the service you selected being unavailable for your location, formatting issues, malformed Postal/Zip codes, items weighing more than 150 lbs. or your order being split into multiple packages.