Life Commemorative: Michael Jackson Hardcover Michael 1958-2009 [CLEARANCE]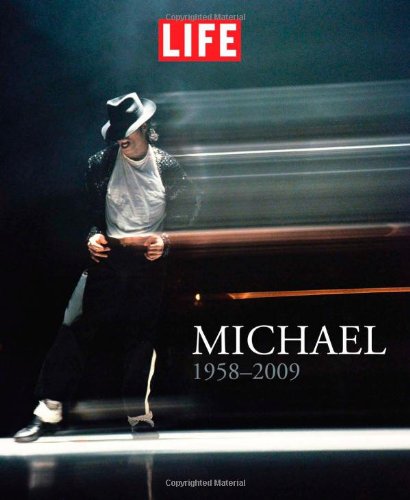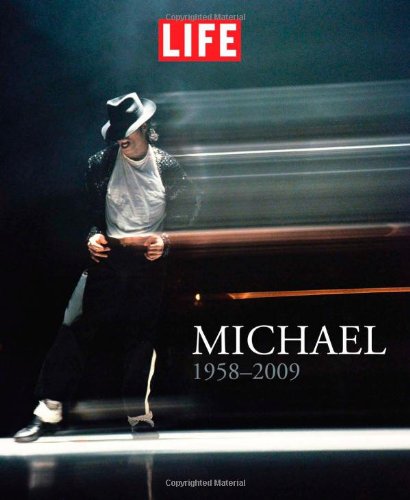 Notice: Clearance & Final Sale items are items that we are clearing from our inventory. Items being offered at deep discounted prices can NOT be returned because they are already deeply discounted at rock bottom prices.

Condition:

Good:

An item in used but good condition. May have minor damage to book including scuffs or scratches,

 
 
 
 
 
 
From this book's first chapter: "To be able to float free, with gravity exerting no impact. To live in Neverland. To be idolized-to be loved-by millions around the world.
"These seem completely unreasonable dreams. But from a boy from Gary, Indiana, who was special from the first, they became more than dreams. They became fundamental needs. And they were achieved during a lifetime that was stunning in its highs and lows, and that was, ultimately, far, far too short.
"Far too short and, more sadly still, perhaps poised for a triumphant next chapter. We will never know."
While that is true-we will never know-we can revisit and celebrate that extraordinary life, and we do so in words and pictures in this special commemorative book. Although Michael Jackson lived just 50 years, he spent the great majority of that time in the public eye. We loved his as a boy, radiating joy and dancing up a storm in the Jackson 5, his falsetto tenor pouring forth from car radios coast to coast. We were subsequently thrilled by his reinvention as the biggest pop star on the planet, with "Billie Jean" and "Beat It" blasting from boom boxes around the world.
The best pictures from each era are here. As you would expect, LIFE magazine, then the country's preeminent photo journal, was onto the Jackson 5 story early-in fact, we put the family on our cover when Michael was still a lad. He made the cover several more times, and he allowed LIFE exclusive access to his private California sanctum called Neverland. We have combed through our archives and found all the famous shots as well as several surprises, including never-before-seen pictures that show the boy and then the man in an unguarded, personal way. Also, we have taken the best from the portfolios of the world's top rock 'n' roll photographers and created, we think, a complete picture of this endlessly compelling entertainer.
Michael Jackson was, like Sinatra, Elvis, the Beatles and few others, a celebrity who not only made us smile but changed the culture-who altered the way that we looked and behaved. In this book, we relive his thrilling life and times, which were our time too.
LIFE Magazine Chronicles Every Step of Michael Jackson's Career
Disclaimer of Liability: 
In preparation of this sites, every effort has been made to offer the most current, correct and clearly expressed information possible.  Nevertheless, inadvertent errors in information may occur.  In particular but without limiting anything here, www.jacksonsempire.com disclaims any responsibility for typographical errors and accuracy of the information that may be contained on www.jacksonsempire.com web site. www.jacksonsempire.com also reserves the right to make changes at any time without notice. 
If misleading, inaccurate or otherwise inappropriate information is brought to our attention, a reasonable effort will be made to fix or remove it.  Such concerns should be addressed to us.
Estimated Shipping Disclaimer
Please note that shipping charges are estimated and do not take into account multiple, oversized packages or insurance. We estimate shipping costs in order to keep shipping costs as minimal as possible. Actual shipping charges will be calculated and added when your order is processed. If there is a significant increase in shipping your order will be held and you will be contacted. We apologize in advance for any inconvenience this may cause you.
If the shopping cart failed to properly calculate shipping cost and your shipping amount was not reflected in your online shopping cart receipt, we will calculate it manually only charging you our actual cost. If you would like to be notified about the shipping amount before we ship your order, please place a note to notify you in the "Special Instructions / Notes" field during checkout. This may be due to the service you selected being unavailable for your location, formatting issues, malformed Postal/Zip codes, items weighing more than 150 lbs. or your order being split into multiple packages.