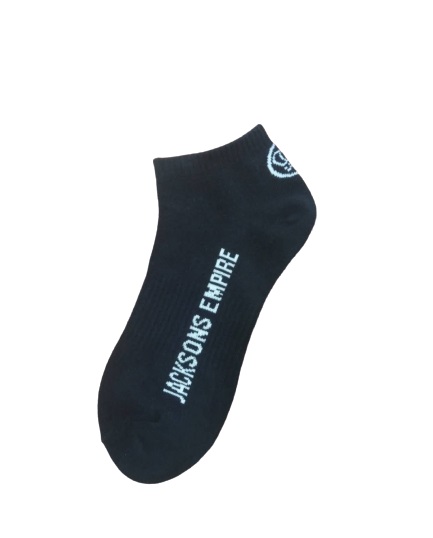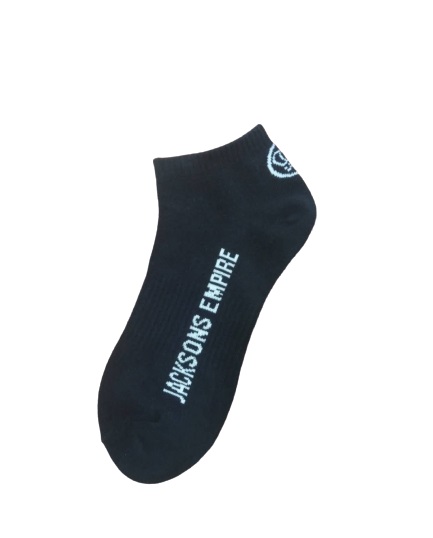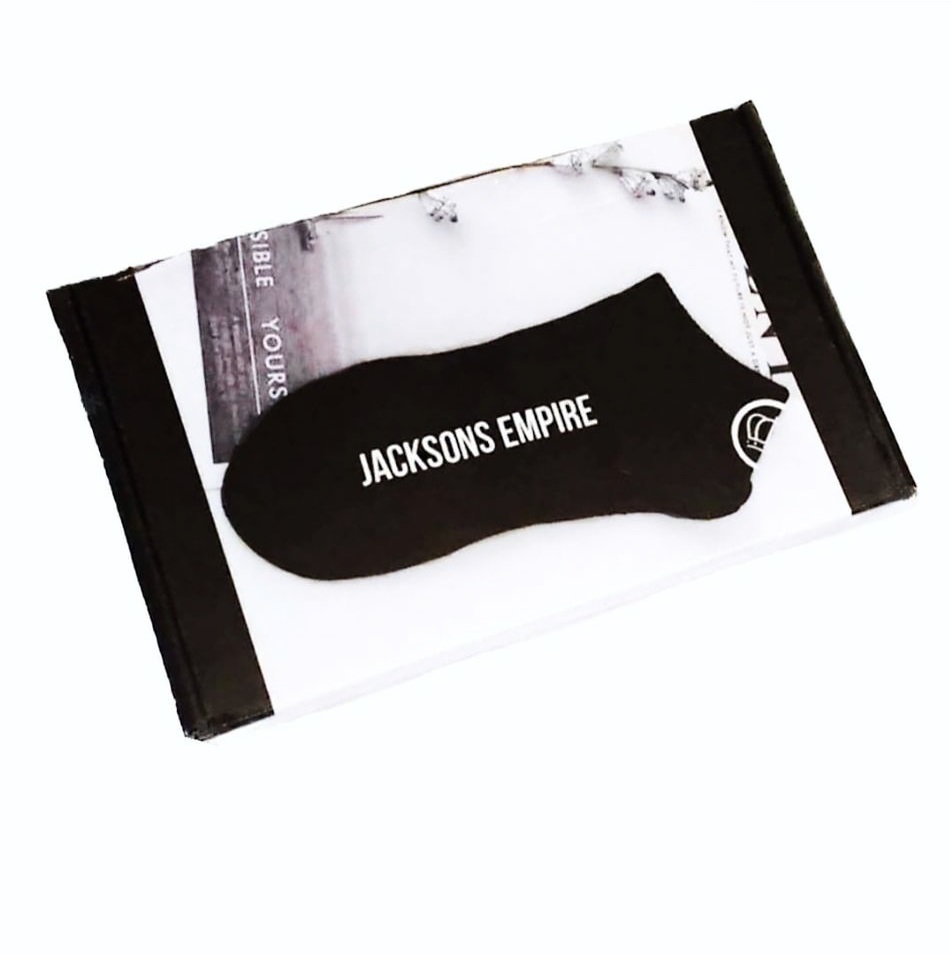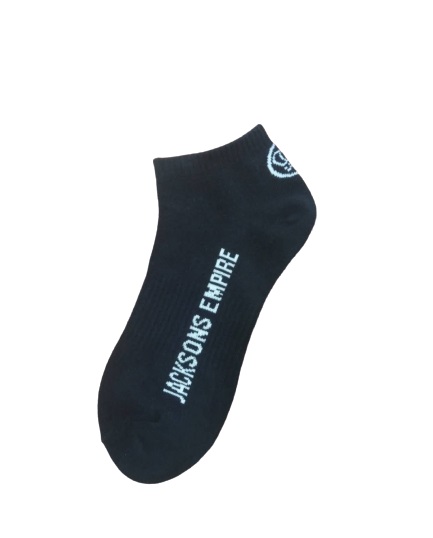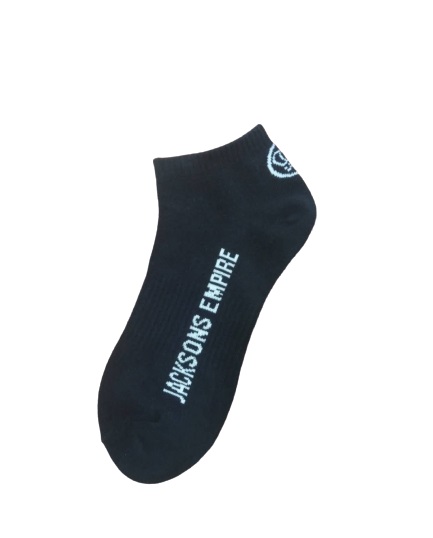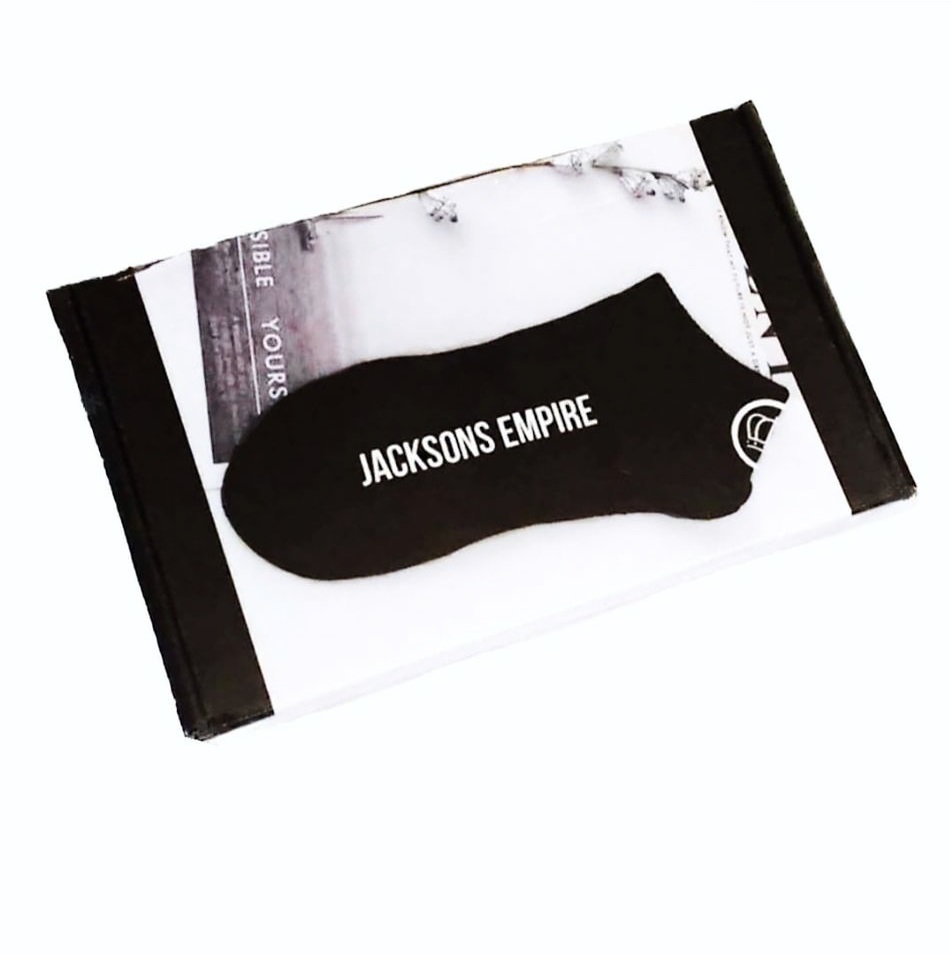 A one-time price of
USD $21.99
will be added to your order.
*A handling fee of USD $2.50 per item will be added to your shipping total at checkout.
Description
Specifications
JE Ankle Socks 1-Pair Ankle Socks:
Upgrade your sock game with the JE Ankle Socks 1-Pair Ankle Socks. These low-cut socks are designed to sit comfortably at the ankle, making them a versatile and stylish choice for any occasion. With their sleek and modern design, these socks are a must-have addition to your wardrobe.
Crafted with the utmost care and attention to detail, these socks offer a soft and luxurious feel against your skin. The fabric blend of 98% polyester and 3% spandex ensures a comfortable fit that moves with you throughout the day. Experience the perfect combination of durability and flexibility, allowing you to conquer any activity with ease.
The elastic arch bands incorporated into these socks provide exceptional support, helping to alleviate fatigue and keep your feet feeling refreshed. Say goodbye to discomfort and hello to all-day comfort as you go about your daily adventures.
We understand the importance of every detail when it comes to comfort. That's why we've incorporated a flat toe seam design, which reduces chafing and irritation, so you can enjoy uninterrupted comfort all day long. No more distractions, just pure bliss for your feet.
Not only do these socks prioritize comfort, but they also exude style. The Jacksons Empire logo is seamlessly woven into the fabric using jacquard technology, creating a sophisticated and refined look. These socks are a true reflection of your impeccable taste and attention to detail.
Our JE Ankle Socks 1-Pair Ankle Socks are designed in the USA and manufactured in China, ensuring the perfect blend of American design expertise and international craftsmanship. We take pride in delivering socks that meet the highest standards of quality and style.
Suitable for both men and women, these socks are a versatile accessory for any outfit or activity. Whether you're hitting the gym, running errands, or simply relaxing at home, these socks will provide the comfort and style you deserve.
Care for your socks is effortless. Simply machine wash them in cold water, tumble dry on low heat, and avoid using bleach. With proper care, these socks will maintain their quality and appearance for a long time.
Upgrade your sock collection today with the JE Ankle Socks 1-Pair Ankle Socks. Experience the perfect fusion of comfort, style, and durability. Order your pair now and step into a world of unparalleled comfort and fashion.
Item Information
Jacksons Empire Ankle Socks
Gear up for the summer season with these Jacksons Empire  Ankle Socks 1-Pair of trail socks.
Low socks that sit at the ankle.
Sold as one-pair pack.
fabric has a soft feel with plenty of movement and breathability.
Elastic arch bands help provide outstanding support for all day comfort.
Flat toe seam helps reduce chafing and provide all day comfort.
Jacksons Empire logo is incorporated into the weave fabric instead of being printed or dyed onto the surface of the fabric. Using jacquard technology.
98% polyester 3% spandex.
Machine wash cold, tumble dry low, no bleach
Manufactured and distributed By jacksons empire llc
designed in the usa
made in china
our socks are unisex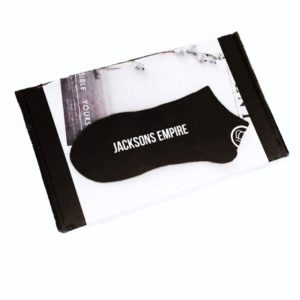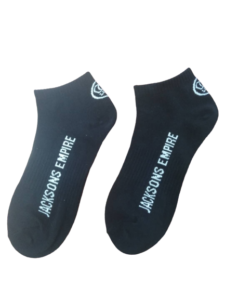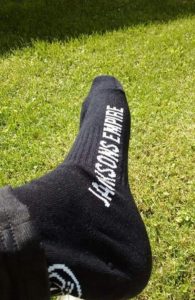 Disclaimer of Liability: 
In preparation of this sites, every effort has been made to offer the most current, correct and clearly expressed information possible.  Nevertheless, inadvertent errors in information may occur.  In particular but without limiting anything here, www.jacksonsempire.com disclaims any responsibility for typographical errors and accuracy of the information that may be contained on www.jacksonsempire.com web site. www.jacksonsempire.com also reserves the right to make changes at any time without notice. 
If misleading, inaccurate or otherwise inappropriate information is brought to our attention, a reasonable effort will be made to fix or remove it.  Such concerns should be addressed to us.
Estimated Shipping Disclaimer
Please note that shipping charges are estimated and do not take into account multiple, oversized packages or insurance. We estimate shipping costs in order to keep shipping costs as minimal as possible. Actual shipping charges will be calculated and added when your order is processed. If there is a significant increase in shipping your order will be held and you will be contacted. We apologize in advance for any inconvenience this may cause you.
If the shopping cart failed to properly calculate shipping cost and your shipping amount was not reflected in your online shopping cart receipt, we will calculate it manually only charging you our actual cost. If you would like to be notified about the shipping amount before we ship your order, please place a note to notify you in the "Special Instructions / Notes" field during checkout. This may be due to the service you selected being unavailable for your location, formatting issues, malformed Postal/Zip codes, items weighing more than 150 lbs. or your order being split into multiple packages.
Specifications for the JE Ankle Socks 1-Pair Ankle Socks:
Type: Ankle socks
Quantity: 1 pair
Length: Low-cut, sits at the ankle
Material: 98% polyester, 3% spandex
Support: Elastic arch bands for outstanding support
Toe Seam: Flat toe seam for reduced chafing
Logo: Jacksons Empire logo incorporated into the weave fabric using jacquard technology
Gender: Unisex
Care Instructions: Machine wash cold, tumble dry low, no bleach
Manufacturing: Made in China
Design: Designed in the USA
These specifications provide a comprehensive overview of the JE Ankle Socks, including their type, quantity, length, material composition, support features, toe seam design, logo integration, gender suitability, care instructions, manufacturing origin, and design origin.