You Are Not Alone: Michael, Through a Brother's Eyes by Jermaine Jackson Book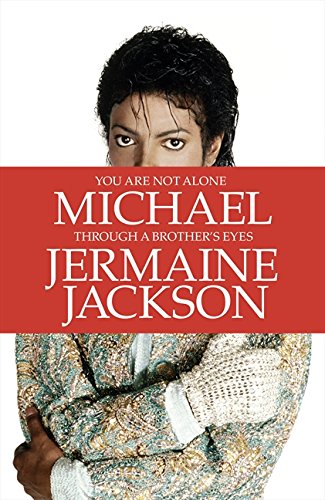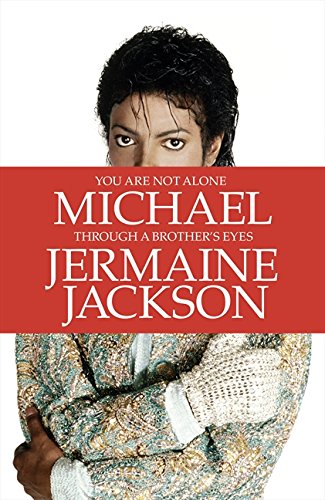 Jermaine Jackson—older than Michael by four years—offers a keenly observed memoir tracing his brother's life starting from their shared childhood and extending through the Jackson 5 years, Michael's phenomenal solo career, his loves, his suffering, and his tragic end. It is a sophisticated, no-holds-barred examination of the man, aimed at fostering a true and final understanding of who he was, why he was, and what shaped him.
Jermaine knows the real Michael as only a brother can. In this raw, honest, and poignant account, he reveals Michael the private person, not Michael "the King of Pop."
Jermaine doesn't flinch from tackling the tough issues: the torrid press, the scandals, the allegations, the court cases, the internal politics, the ill-fated This Is It tour, and disturbing developments in the days leading up to Michael's death. But where previous works have presented only thin versions of a media construct, he provides a rare glimpse into the complex heart, mind, and soul of a brilliant but sometimes troubled entertainer. As a witness to history on the inside, Jermaine is the only person qualified to deliver the real Michael and reveal what made him tick, his private opinions, and unseen emotions through the most headline-making episodes of his life.
Filled with keen insight, rich in anecdotes and behind-the-scenes detail, You Are Not Alone is the book for any true Michael Jackson fan and for anyone trying to make sense of the artist whose death was so premature.
Disclaimer of Liability: 
In preparation of this sites, every effort has been made to offer the most current, correct and clearly expressed information possible.  Nevertheless, inadvertent errors in information may occur.  In particular but without limiting anything here, www.jacksonsempire.com disclaims any responsibility for typographical errors and accuracy of the information that may be contained on www.jacksonsempire.com web site. www.jacksonsempire.com also reserves the right to make changes at any time without notice. 
If misleading, inaccurate or otherwise inappropriate information is brought to our attention, a reasonable effort will be made to fix or remove it.  Such concerns should be addressed to us.
Estimated Shipping Disclaimer
Please note that shipping charges are estimated and do not take into account multiple, oversized packages or insurance. We estimate shipping costs in order to keep shipping costs as minimal as possible. Actual shipping charges will be calculated and added when your order is processed. If there is a significant increase in shipping your order will be held and you will be contacted. We apologize in advance for any inconvenience this may cause you.
If the shopping cart failed to properly calculate shipping cost
and your shipping amount was not reflected in your online shopping cart receipt, we will calculate it manually only charging you our actual cost.
If you would like to be notified about the shipping amount before we ship your order, please place a note to notify you in the "Special Instructions / Notes" field during checkout.
This may be due to the service you selected being unavailable for your location, formatting issues, malformed Postal/Zip codes, items weighing more than 150 lbs. or your order being split into multiple packages.