The Jacksons: Legacy Hardcover – October 24, 2017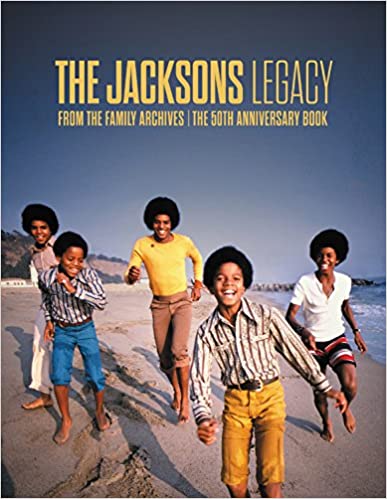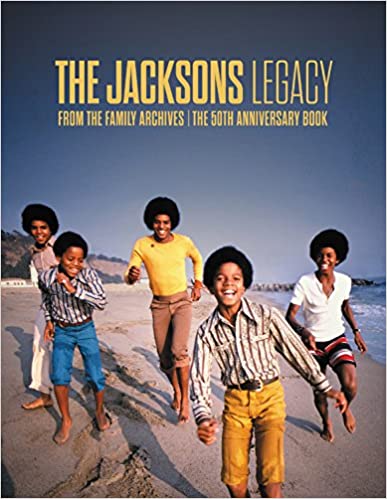 A one-time price of
USD $25.00
will be added to your order.
The only official, behind-the-scenes chronicle of the Jacksons' lives and careers, celebrating 50 years of one of the greatest acts of all time.
The Jacksons: Legacy is the first official book on the Royal Family of Pop. Unrivaled access to the family archives as well as the private collections of Jackie, Marlon and Tito Jackson, combined with 12 days of exclusive interviews with the brothers, reveals the untold, unseen, and utterly unforgettable story behind the legend that is the Jacksons.
The compelling tale unfolds from their childhood days living at 2300 Jackson Street in Gary, Indiana, through the years signed to Motown as the Jackson 5, their radical move to Epic as The Jacksons, the blossoming of their solo careers, the dizzying successes of the Victory tour, right up to the present day. A multitude of never-before-seen images, rarities and personal possessions help tell the story. Photos include intensely personal family pictures; all-angle shots of the first guitars the boys ever held; top photographer Harrison Funk's exclusive coverage of their professional lives; photos of Michael Jackson on tour with his brothers during the release of Off The Wall (1979) and the 1982 phenomenon that was Thriller-the best-selling album of all time; editions of magazines featuring the family; and official merchandise, right down to Jacksons-branded breakfast cereal boxes with giveaway 7" records attached.
Published to coincide with their 50th anniversary, The Jacksons: Legacy is the definitive behind-the-scenes chronicle of the Jacksons' lives and careers, celebrating 50 years of one of the greatest acts of all time.
Disclaimer of Liability:
In preparation of this sites, every effort has been made to offer the most current, correct and clearly expressed information possible.  Nevertheless, inadvertent errors in information may occur.  In particular but without limiting anything here, www.jacksonsempire.com disclaims any responsibility for typographical errors and accuracy of the information that may be contained on www.jacksonsempire.com web site. www.jacksonsempire.com also reserves the right to make changes at any time without notice.
If misleading, inaccurate or otherwise inappropriate information is brought to our attention, a reasonable effort will be made to fix or remove it.  Such concerns should be addressed to us.
Estimated Shipping Disclaimer
Please note that shipping charges are estimated and do not take into account multiple, oversized packages or insurance. We estimate shipping costs in order to keep shipping costs as minimal as possible. Actual shipping charges will be calculated and added when your order is processed. If there is a significant increase in shipping your order will be held and you will be contacted. We apologize in advance for any inconvenience this may cause you.
If the shopping cart failed to properly calculate shipping cost and your shipping amount was not reflected in your online shopping cart receipt, we will calculate it manually only charging you our actual cost. If you would like to be notified about the shipping amount before we ship your order, please place a note to notify you in the "Special Instructions / Notes" field during checkout. This may be due to the service you selected being unavailable for your location, formatting issues, malformed Postal/Zip codes, items weighing more than 150 lbs. or your order being split into multiple packages.