Never Can Say Goodbye Coffee Table Book - By Katherine Jackson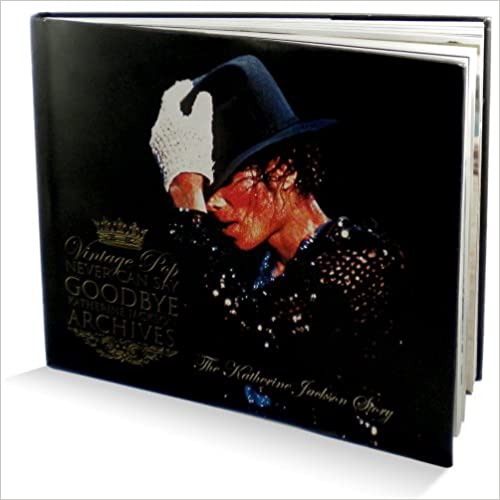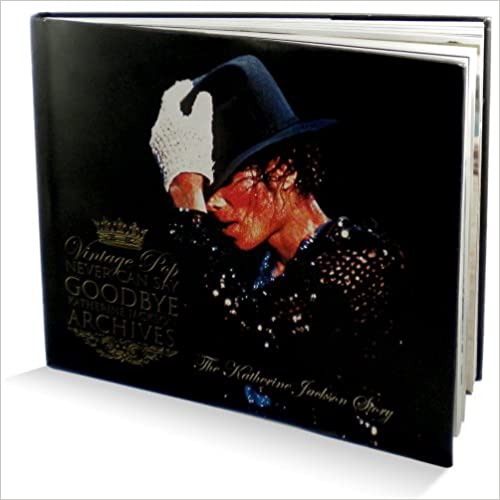 A one-time price of
USD $75.99
will be added to your order.
A book that has been read but is in good condition. Very minimal damage to the cover including scuff marks, but no holes or tears. The dust jacket for hard covers may not be included. Binding has minimal wear. The majority of pages are undamaged with minimal creasing or tearing, minimal pencil underlining of text, no highlighting of text, no writing in margins. No missing pages. 
The untold story of Michael Jackson by his mother - Katherine Jackson. 150 pages of never-before-seen photos from The Jackson Family's Personal Archives.
Editorial Reviews
Review
As a collaborator on Katherine Jackson's book about her son Michael, Never Can Say Goodbye, Howard Mann has gotten to know the Jackson family intimately. Here, he and colleague Sonia Lowe of Vintage Pop Media open up about their work on the book and what readers can expect to find inside those very personal pages. What was it like working with Katherine Jackson on such a personal project? Working with Mrs. Jackson was surreal at first, but as we got to know her, it's quite easy to lose sight of who she is because she is so incredibly grounded, humble and welcoming of us into her home and her family. We arrived, and she served us milk and cookies and shared funny, touching and tragic moments with us. Working with her on such a personal project was nothing short of amazing! What's your favorite memory that's shared in the book? There are so many special memories and moments in the book, and as an avid fan, it is hard to pick the best one. But, I guess, my favorite is when Michael surprised Katherine on a trip to New York City where he took her to an airport to show her the lineup of food, supplies and charted jets he sent to Africa, as he held up on his promise to do something about the starving children there. --Oprah.com
How did you choose what to edit out of the book? We tried to build stories as chronologically as possible, and we tried to foster a good mix of family photos and Michael onstage as well. So sticking to a theme was one way to edit the photo selection process. We looked for shots the fans have not seen before, but also ones that tell a story. What will people be most surprised about by Never Can Say Goodbye? I think people will be most surprised by the personal moments and photos that Never Can Say Goodbye provides. The book takes the reader on a journey from childhood to superstardom and most of the moments in between. Katherine has several messages she wanted to deliver to Michael Jackson fans, and the reader will surely gain a more intimate perspective of Michael Jackson. What do you hope people will learn about Michael and the Jackson family by reading this book? The same thing that we've experienced in the past year getting to know the Jacksons: that they are not at all the people the tabloid media make them out to be. Mrs. Jackson in particular is one of the sweetest, kindest and most respectful people we've ever met. She is incredibly strong yet humble for what she has dealt with in her lifetime. --Oprah.com
NOTE FROM KATHERINE JACKSON
This book is dedicated to the loving memory of my son, Michael Jackson. These pages contain photographs from our private family collection, and are illustrated with my personal stories about Michael from his early childhood, right up through his remarkable career. Over the course of Michael's life, I've reserved my comments about my son. Now, after his death, I have decided to share my story for two reasons.
Firstly, I hope this book sheds insight into the person that Michael truly was, the person who I've always known him to be. Sharing my memories with Michael's fans is my way of passing on his message and legacy in a way that he would approve. And it is my hope that his fans come to know the real Michael, rather than the person that the media portrayed him to be. Those who knew my son well will attest that Michael was one of the best persons you'd ever want to meet and be around. He loved everyone; he was a good father and a very good son.
Michael was generous, kind, considerate, funny, intelligent, warm and extremely humble. His acts of kindness and generosity were something he hardly spoke about; when in fact he was truly one of the greatest philanthropists of our time. At one point, he was active in 39 charities, and the Guinness Book of Records recognized him for his donations in the philanthropic world. Michael often saw the good in people and trusted many in the early part of his career, sometimes leading to pain and betrayal in his life.
The second reason for writing this book is to celebrate the remarkable artist my son Michael was, and to acknowledge the contribution he made throughout his life to music, the arts, people, and the planet. Michael was a true artist with a vision to heal the world through music. Being on stage was what he loved to do, and I am happy that he shared his gifts with his fans whom he loved very deeply.
Beyond our hardships, our family loved Michael dearly, and each of us shared a special bond with him. Through our memories, we will always cherish Michael.