Michael Jackson Number One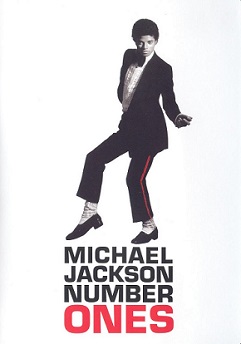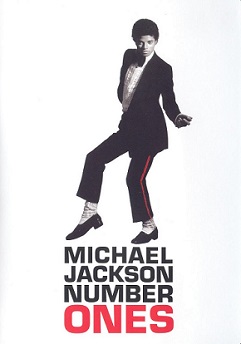 *A handling fee of USD $2.00 per item will be added to your shipping total at checkout.
Editorial Reviews
A Thriller , indeed: all 17 #1s plus a brand-new song ( One More Chance ) by the most prolific hit-maker of all time! That's the CD ( Don't Stop 'Til You Get Enough; Rock with You; Billie Jean; Beat It; Thriller; Bad; Smooth Criminal; The Way You Make Me Feel; Man in the Mirror; Black or White; Earth Song , and more); the DVD has the great gloved one's videos for all of the above plus four more!
---
Product details
Format: NTSC, Color, Multiple Formats
Language: English
Region: Region 1 (

U.S. and Canada only.

Read more about DVD formats.)
Number of discs: 1
Rated:


Not Rated

Studio: Legacy
DVD Release Date: November 18, 2003
Run Time: 91 minutes
Disclaimer:
The images and product description used on the website are for reference only and does not reflects the actual configuration of the product.
We do not provide any guarantee as to the accuracy, completeness or suitability of the images shown of the products for any particular purpose. You acknowledge that such information and materials may contain inaccuracies or errors and we expressly exclude liability for any such inaccuracies or errors to the fullest extent permitted by law.
Estimated Shipping Disclaimer
Please note that shipping charges are estimated and do not take into account multiple, oversized packages or insurance. We estimate shipping costs in order to keep shipping costs as minimal as possible. Actual shipping charges will be calculated and added when your order is processed. If there is a significant increase in shipping your order will be held and you will be contacted. We apologize in advance for any inconvenience this may cause you.
If the shopping cart failed to properly calculate shipping cost
and your shipping amount was not reflected in your online shopping cart receipt, we will calculate it manually only charging you our actual cost.
If you would like to be notified about the shipping amount before we ship your order, please place a note to notify you in the "Special Instructions / Notes" field during checkout.
This may be due to the service you selected being unavailable for your location, formatting issues, malformed Postal/Zip codes, items weighing more than 150 lbs. or your order being split into multiple packages.