Michael Bubble - Christmas CD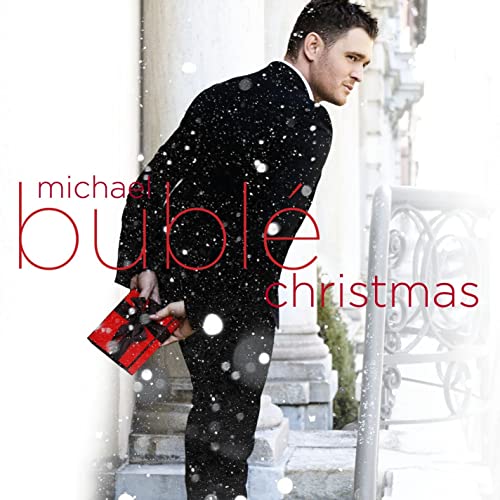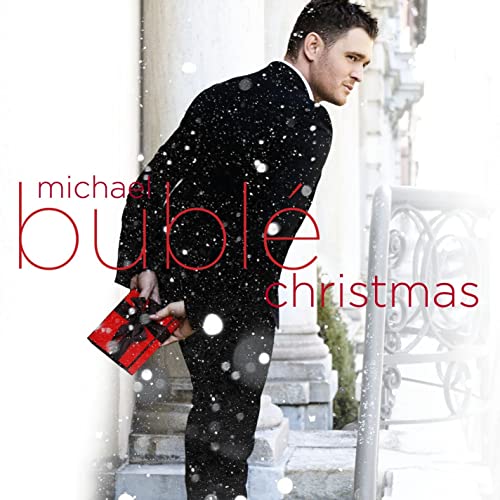 Michael Bublé has a special holiday gift for his naughty and nice fans this year. On October 24th, the multi Grammy Award winning Canadian will be releasing his new album called Christmas. Commented Bublé, "Christmas has always been my favorite time of the year for me and my family so naturally it's been a dream of mine to make the 'ultimate' Christmas record."
Christmas, produced by David Foster, Bob Rock and Humberto Gatica, was recorded primarily at Capitol Recording Studios in Hollywood and The Warehouse Studios in Vancouver. The album includes guest performances by Shania Twain on "White Christmas" and The Puppini Sisters on "Jingle Bells." Bublé also put his unique take on such classics as "Silent Night," "Have Yourself A Merry Little Christmas," "It's Beginning To Look A Lot Like Christmas" and "Santa Claus Is Coming To Town." In addition, a Bublé original "Cold December Night" will be included on Christmas.
No.TitleWriter(s)Producer(s)Length1.
"It's Beginning to Look a Lot Like Christmas"
Meredith Willson
David Foster, Courtney Blooding (Coordination)
3:26
2.
"Santa Claus Is Comin' to Town"
J. Fred Coots, Haven Gillespie
Foster, Blooding (Coordination)
2:51
3.
"Jingle Bells" (featuring The Puppini Sisters)
James Lord Pierpont
Foster, Blooding (Coordination)
2:39
4.
"White Christmas" (with Shania Twain)
Irving Berlin
Foster, Blooding (Coordination)
3:36
5.
"All I Want for Christmas Is You"
Mariah Carey, Walter Afanasieff
Bob Rock, Sandee Bathgate (Coordination)
2:51
6.
"A Holly Jolly Christmas"
John Marks
Foster, Blooding (Coordination)
1:59
7.
"Santa Baby"
Joan Javits, Philip Springer, Tony Springer
Humberto Gatica, JoAnn Tominaga (Coordination)
3:51
8.
"Have Yourself a Merry Little Christmas"
Hugh Martin, Ralph Blane
Rock, Bathgate (Coordination)
3:50
9.
"Christmas (Baby Please Come Home)"
Phil Spector, Jeff Barry, Ellie Greenwich
Rock, Bathgate (Coordination)
3:07
10.
"Silent Night"
Franz Xaver Gruber, Joseph Mohr
Foster, Blooding (Coordination)
3:47
11.
"Blue Christmas"
Billy Hayes, Jay W. Johnson
Rock, Bathgate (Coordination)
3:41
12.
"Cold December Night"
Michael Bublé, Alan Chang, Bob Rock
Rock, Bathgate (Coordination)
3:18
13.
"I'll Be Home for Christmas"
Kim Gannon, Walter Kent, Buck Ram
Foster, Blooding (Coordination)
4:24
14.
"Ave Maria"
Franz Schubert
Foster, Blooding (Coordination)
4:00
15.
"Mis Deseos/Feliz Navidad" (with Thalía)
M. Bublé, A. Chang, Claudia Brant, Humberto Gatica, José Feliciano
Gatica, Tominaga (Coordination)
4:24
16.
"Michael's Christmas Greeting" (Hidden Track)
M. Bublé
 
0:05
Total length:
51:44
Disclaimer of Liability: 
In preparation of this sites, every effort has been made to offer the most current, correct and clearly expressed information possible.  Nevertheless, inadvertent errors in information may occur.  In particular but without limiting anything here, www.jacksonsempire.com disclaims any responsibility for typographical errors and accuracy of the information that may be contained on www.jacksonsempire.com web site. www.jacksonsempire.com also reserves the right to make changes at any time without notice. 
If misleading, inaccurate or otherwise inappropriate information is brought to our attention, a reasonable effort will be made to fix or remove it.  Such concerns should be addressed to us.
Estimated Shipping Disclaimer
Please note that shipping charges are estimated and do not take into account multiple, oversized packages or insurance. We estimate shipping costs in order to keep shipping costs as minimal as possible. Actual shipping charges will be calculated and added when your order is processed. If there is a significant increase in shipping your order will be held and you will be contacted. We apologize in advance for any inconvenience this may cause you.
If the shopping cart failed to properly calculate shipping cost
and your shipping amount was not reflected in your online shopping cart receipt, we will calculate it manually only charging you our actual cost.
If you would like to be notified about the shipping amount before we ship your order, please place a note to notify you in the "Special Instructions / Notes" field during checkout.
This may be due to the service you selected being unavailable for your location, formatting issues, malformed Postal/Zip codes, items weighing more than 150 lbs. or your order being split into multiple packages.