Magnavox - Shuffle Clear Bass In Ear Headphone (MHP4850)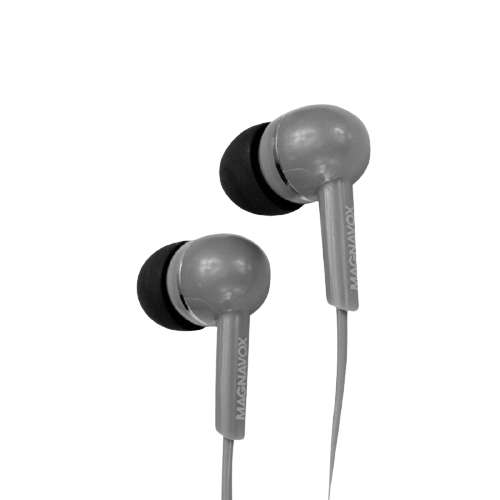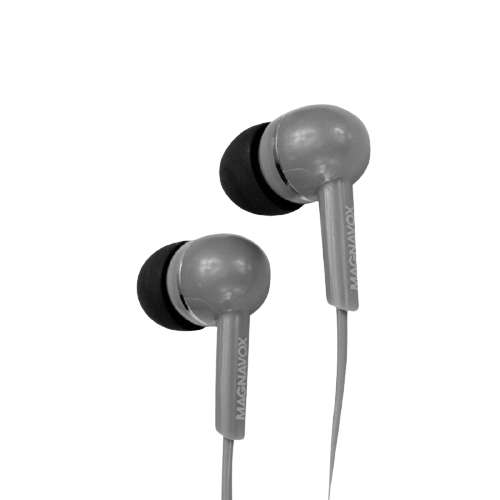 High quality, comfortable in-ear earbuds with a rubberized 4ft cable to enhance durability to keep them going for as long as you need them. Life at your beat.
More Info
·       4 ft length cable
·       Rubberized cable relief enhances durability
·       Stereo straight 3.5mm chrome-plated plug
·       Includes 3 pairs of silicon ear cushions : S, M, L (fitted) size
·       Frequency response: 20 ~ 20kHz
·       Impedance: 16 ohm
·       Maximum power handling: 20 mW
·       Sensitivity 103 dB
·       Speaker diameter: 8.6 mm
Specifications
Connectivity*

Connector size
3.5mm

Features

Waterproof
No
Dust proof
No
Protection rating
N/A
Built-In Microphone
Yes

Audio

Signal to noise radio
80 db
Drivers
8.6 mm
Frequency response
65hz - 20kHz

Dimensions*

Cord length
4 ft
Estimated Shipping Disclaimer
Please note that shipping charges are estimated and do not take into account multiple, oversized packages or insurance. We estimate shipping costs in order to keep shipping costs as minimal as possible. Actual shipping charges will be calculated and added when your order is processed. If there is a significant increase in shipping your order will be held and you will be contacted. We apologize in advance for any inconvenience this may cause you.
If the shopping cart failed to properly calculate shipping cost and your shipping amount was not reflected in your online shopping cart receipt, we will calculate it manually only charging you our actual cost. If you would like to be notified about the shipping amount before we ship your order, please place a note to notify you in the "Special Instructions / Notes" field during checkout. This may be due to the service you selected being unavailable for your location, formatting issues, malformed Postal/Zip codes, items weighing more than 150 lbs. or your order being split into multiple packages.
Image Disclaimer
Image disclaimer
all images used are for illustrative purposes only. Individual features such as bag/packaging fabrics, labels, and other materials' colors may vary, as may peripheral elements (seals, frames, etc.). Please note pictures of products were taken in different light conditions and using the various photographic equipment. Computer screens have different individual settings that moderate colors and patterns independently. The images used on the website are for reference only and does not reflects the actual configuration of the product.
We do not provide any guarantee as to the accuracy, completeness or suitability of the images shown of the products for any particular purpose. You acknowledge that such information and materials may contain inaccuracies or errors and we expressly exclude liability for any such inaccuracies or errors to the fullest extent permitted by law.