Alica Keys - Girl on Fire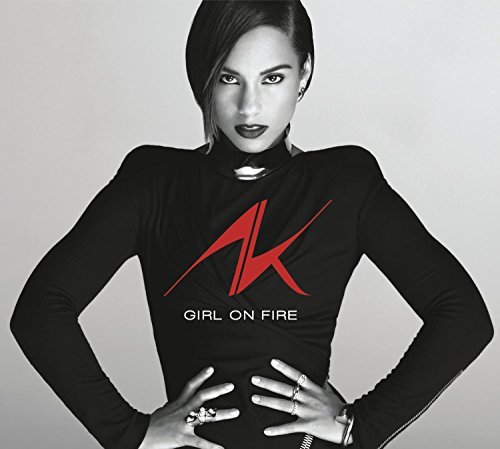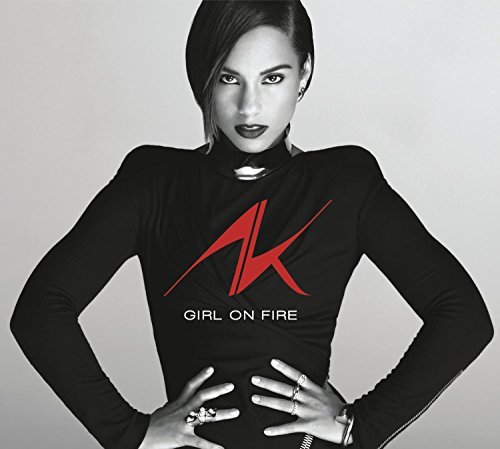 Editorial Reviews
Fourteen-time Grammy®-winning singer, songwriter and producer, Alicia Keys, will release her highly anticipated fifth studio album, Girl On Fire, on November 27th on RCA Records.
"'Girl On Fire' is about finding your voice, about being unleashed and about trusting your instincts and trusting yourself," says Keys. "I can't wait to share it with the world."
Girl On Fire features powerful anthems and intimate ballads, led by Keys' signature soulful voice and personable and relatable lyrics. Keys collaborated with acclaimed and emerging talents, including longtime song writing partner, Krucial, Grammy Award-winner Babyface, renowned writer and vocalist Jeff Bhasaker, critically-acclaimed artist Gary Clarke Jr., up and comers, Pop and Oak, as well as emerging talent from the U.K., Emeli Sande and Jamie XX, among others. The songs on Girl On Fire are anchored by Keys' powerful vocals and trademark piano, but are sonically broadened by heavy drums, electric sounds, reggae and future soul, which gives the album an evolved, modern-day feel while simultaneously sounding like a classic body of timeless music. The album features an inspirational mix of the rich sounds Keys discovered while recording and traveling the world, particularly time she spent in London and Jamaica, layered within her New York City roots.
Track listing
Girl on Fire

– Standard

No.TitleWriter(s)Producer(s)Length1.
"De Novo Adagio (Intro)"
 
 
1:19
2.
"Brand New Me"
Keys
3:53
3.
"When It's All Over"

Keys
John Stephens
Stacy Barthe

4:34
4.
"Listen to Your Heart"
3:46
5.
"New Day"

Keys
Kasseem Dean
Trevor Lawrence, Jr.
Andre Brissett
Sevyn Streeter
Dr. Dre

4:02
6.
"Girl on Fire" (Inferno Version) (featuring Nicki Minaj)

Keys
Jeff Bhasker
Salaam Remi
Onika Tanya Maraj
Billy Squier

Keys
Bhasker
salaamremi.com

4:30
7.
"Fire We Make" (duet with Maxwell)

Keys
Andrew "Pop" Wansel
Warren "Oak" Felder
Gary Clark, Jr.

5:21
8.
"Tears Always Win"

Keys
Bhasker
Bruno Mars
Phillip Lawrence

3:59
9.
"Not Even the King"
Keys
3:07
10.
"That's When I Knew"

Keys
Kenny Edmonds
Antonio Dixon

4:05
11.
"Limitedless"

Keys
Wansel
Felder
Streeter
Barthe

3:57
12.
"One Thing"
Ho
4:08
13.
"101"
Keys
6:29
Total length:
53:08